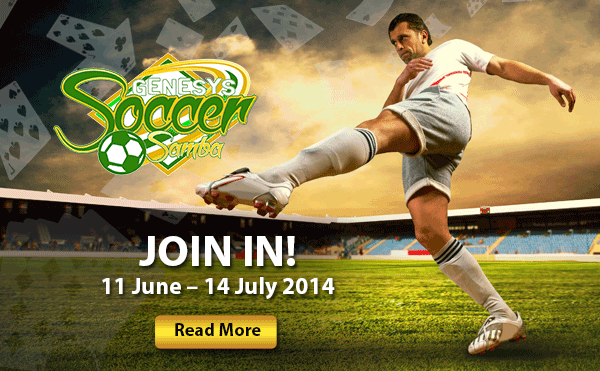 It's time for our biggest fans to win, and win big!
Genesys Soccer Samba is here with loads of bonuses, free spins, free kick bonuses, tournaments, and so much more! Keep an eye out on those daily mails!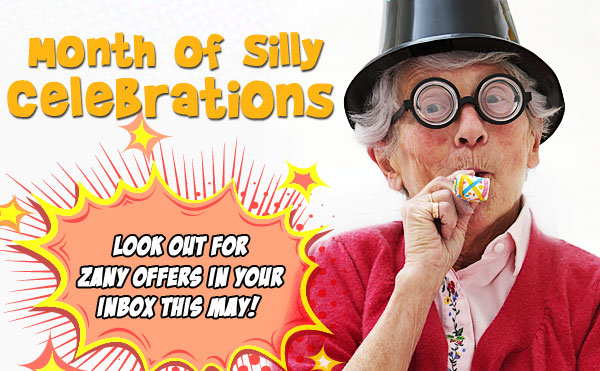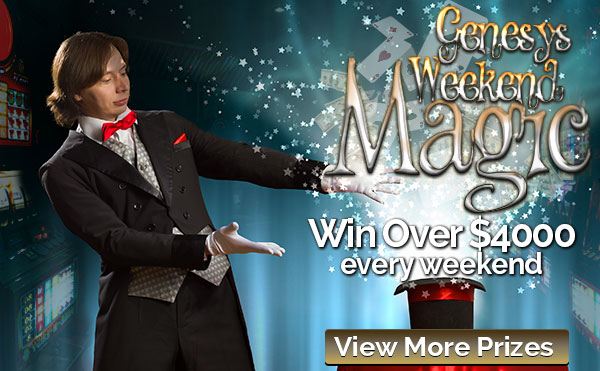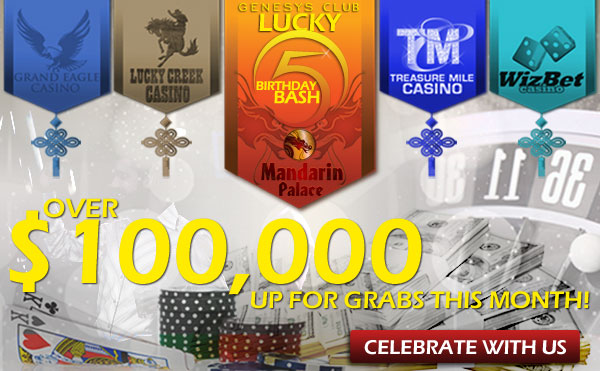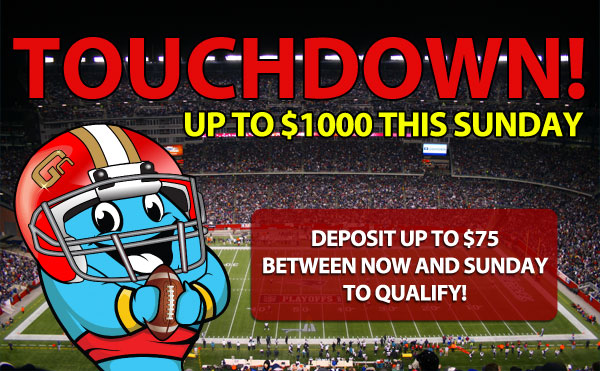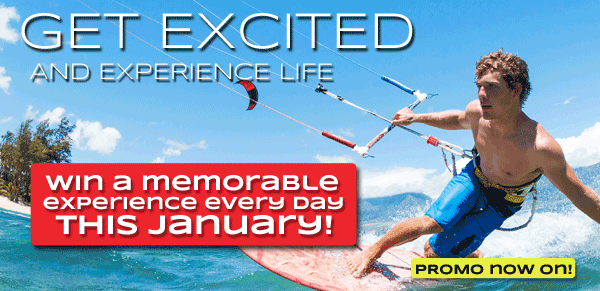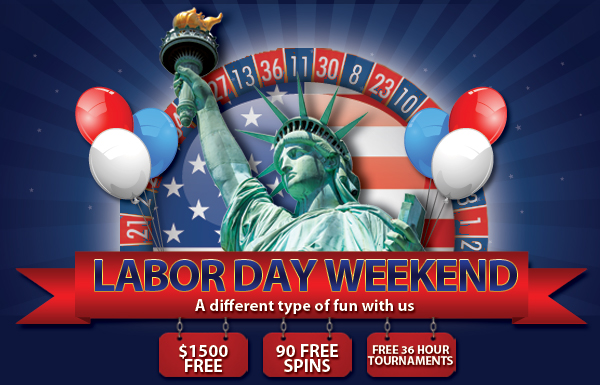 This Labor Day weekend marks the end of our Summer, but there's just so much going for you and for us that we would rather call it the beginning of a different type of fun!
Go ahead and soak up those last rays of sun, enjoy a barbecue or a few, gear up for football season, and if you're crazy about Labor Day deals like we are: eat your heart out with these huge offers below!
$1500 Free Plus 90 Free Spins

Match Offer
Bonus Code
Free Spins
Bonus Code

100%


up to $500
BARBECUE
30 Free Spins on Royal Banquet
BARBECUEFS

100%


up to $500
PICNIC
30 Free Spins on Horn of Plenty
PICNICFS

100%


up to $500
PARADE
30 Free Spins on Samba Spins
PARADEFS
Offers above will be valid from Thursday 29 August to Tuesday 3 September 2013 at Midnight EST
The Free Spins Codes are only valid once the accompanying match offer is claimed
Alternatively, you can contact Support to claim a set of free spins if you have made a deposit but do not wish to claim the match
Each bonus code will be valid only once per player
Free 36 Hour Tournaments
Get to work on our slots and blackjack games this Monday. We're giving you free tournament entry and the chance to play for 36 hours in honor of Labor Day!
| | |
| --- | --- |
| Labor Day Slots Tournament | Labor Day Blackjack Tournament |
| Monday 2 September, 6AM EST | Starts Monday 2 September, 6AM EST |
| Ends Tuesday 3 September, 6PM EST | Ends Tuesday 3 September, 6PM EST |
| Bonus Code: LABORST | Bonus Code: LABORBT |
| Bonus Prize Pool: $550 for Top 10 players | Bonus Prize Pool: $550 for Top 10 players |
Don't lament the end of a beautiful Summer this Labor Day weekend...Just come and play with us!
A different type of fun starts today.
Warm Regards,
The Genesys Club
*Offers above are valid to invited players only. Check your emails for details.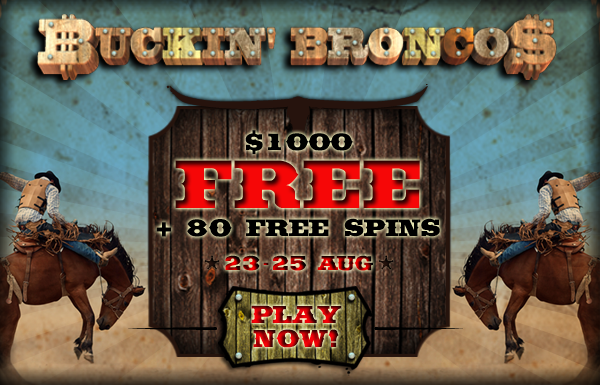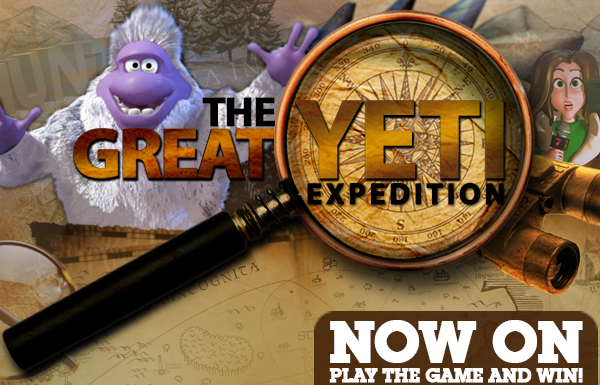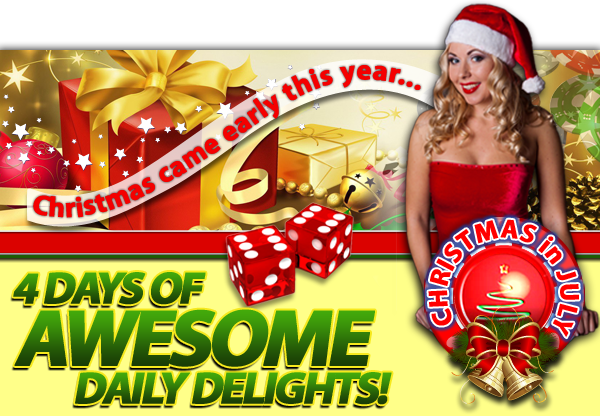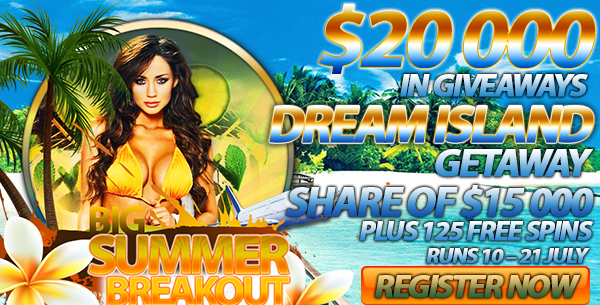 Celebrate 237 years of awesome Independence with us this 4th of July! Over $1000 free for you in all-American offers between Monday 1 and Thursday 4 July.

$237 Plus 10 Free Spins on Small Soldiers

100% up to $237


Bonus Code: RED237
Free Spins Code: COURAGE

$237 Plus 20 Free Spins on Tails of New York

75% up to $237


Bonus Code: WHITE237
Free Spins Code: PURITY

$237 Plus 30 Free Spins on Bucksy Malone

50% up to $237


Bonus Code: BLUE237
Free Spins Code: JUSTICE

$237 Plus 40 Free Spins on Stars n Stripes

125% up to $237


Bonus Code: FLAG237
Free Spins Code: FREEDOM

Offers above are valid once during this promotion and can be claimed at any time you choose, in the order presented.

Choose from 125 games in HD and play at your liberty with these special offers above! Free will, free play and the freedom to have fun is yours this week with us.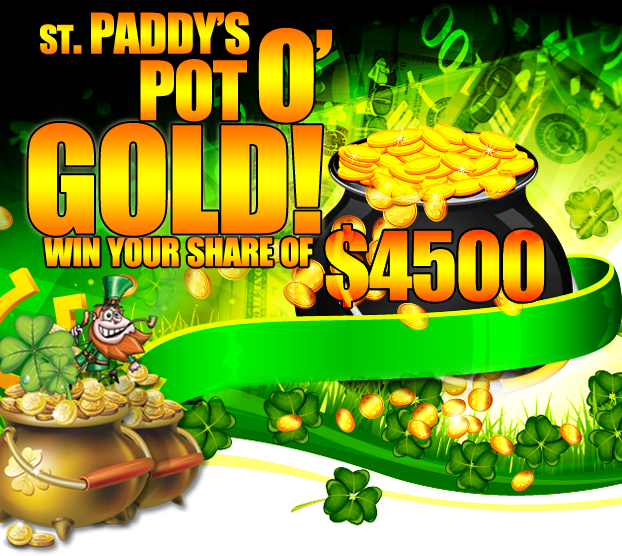 Heigh-ho!
Let's Go!
It's St. Paddy's time again.
Where everything is green, green, green
and Irish luck's in good supply!
Grab your lucky green socks, and your leprechaun hat,
don't forget your shamrock sticker…
'Coz it's time to PLAY and WIN!
The Genesys Club Casino Promotion runs from 11 – 18 March in honor of St. Patrick's Day.
LUCKY POT
$1500 CASH for the correct guess
$250 Bonus Money to 4 runner ups
How to play:
Make a guess or several daily between 11 and 17 March 2013.
Winners will be announced on Monday, 18 March 2013 – the first player on the list to make the correct or closest enough guess will win the prize! Runner-up prizes will also be on a first answered, first served basis.
Every $20 purchase qualifies you for one guess on the same day.
Contact Support at your Genesys casino with your guess e.g."1398 coins in the lucky pot" and they will pass it on to the promotions team for confirmation after your day's purchase.
The more you purchase, the more chances you get at guessing (e.g. $20 = 1 guess,  $40 = 2 guesses, $100 = 5 guesses).
Should no player get the exact number right by 17 March, we'll award the main prize to the first closest guess the following day.
Look out for Clues!
A new clue will be posted daily from Monday to Friday to help you along
Check your Genesys casino's pop up window or our Facebook timeline for these daily clues
That's 7 whole days to make your guess – and 5 chances from us to get closer to that $1500 CASH – play to WIN!
8 Day Slots Tournament!
One Irish Themed Slot!
$1000 Prize Pool!
Free Entry!
Thank your lucky socks and play!
Tournament Runs: 11 – 18 March (ends midnight EST)
Registration:OPEN UNTIL Sunday,10 March at midnight EST
Bonus Code: SHAMROCK
Open To: All players who've made a purchase with us since December 2012
$1000 Bonus Prize Pool Split:
| | | | | |
| --- | --- | --- | --- | --- |
| Player 1: $100 | Player 2: $95 | Player 3: $90 | Player 4: $85 | Player 5: $80 |
| Player 6: $75 | Player 7: $70 | Player 8: $65 | Player 9: $60 | Player 10: $55 |
| Player 11: $50 | Player 12: $45 | Player 13: $40 | Player 14: $35 | Player 15: $30 |
| Player 16: $25 | Player 17: $20 | Player 18: $15 | Player 19: $10 | Player 20: $5 |
UP TO $1000 IN MATCH BONUSES!
50 FREE SPINS ON LUCKY LEPRECHAUNS!
Claim your St. Paddy's Match Bonus Offers in a row or make 4 purchases with us within the promotional period and get 50 FREE SPINS on Lucky Leprechauns Video Slot!
Free Spins are worth $60 – how 'bout that for some Irish luck!
100% up to $100
Code: IRISH

25% up to $500
Code: LUCKY

50% up to $300
Code: SAINT

100% up to $100
Code: PADDY
50 FREE SPINS CODE: CLOVER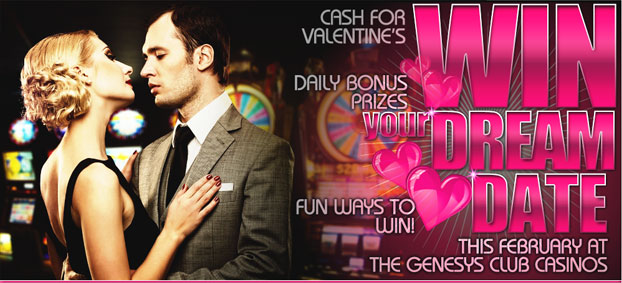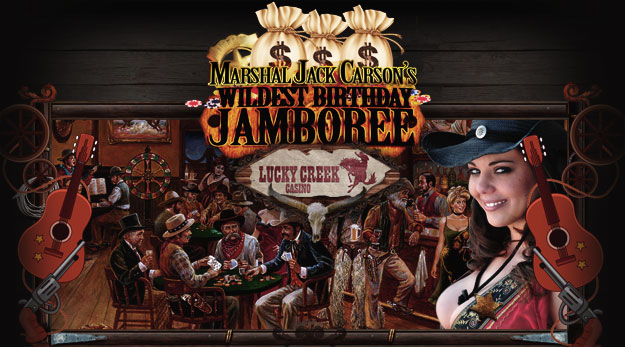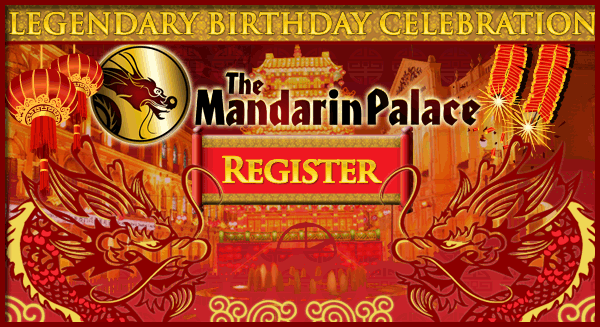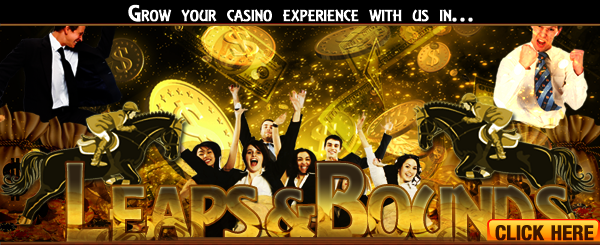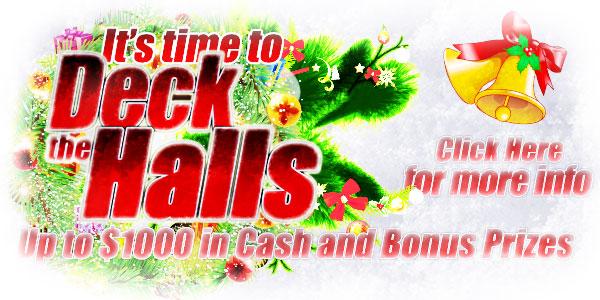 If you know who Nina, Pinta, and Santa Maria are… or hang with Jack-o-Lantern once a year and you ain't scared…
If you ever read a letter from a loved one in service, or shed a tear  before the Tomb of the Unknowns…
If you own a Recipe Box (with aall your grandma's secrets in it) and happen to know who Old Glory is…
If every fourth Thursday of every November, your heart is filled with thanks, your belly with turkey… and you're gunning for your chance at that wishbone once again…                             
If Santa Claus, fruitcake, egg-nog, snowmen, reindeer, mistletoes and "carols by candlelight" all mean Christmas…                                                                                                                          
If seeing the year off well and good, involves that great ball drop at Times Square for you (or at least a hearty bowl of black eyed peas and ham)... If every 15 January you remember Martin Luther King Jr…
You're American. And you are great. You deserve a coupla Holidays… and some rewards to boot!
Celebrate the spirit of the holidays in the land of the free with us this time of year as we honor some Great American Traditions! Bonuses, competitions and more, for online gaming that will leave you going "boy, this is the dream"!
On the cards this holiday Season!
A bit of odd luck for Halloween
A right royal feast for Thanksgiving
Festive tidings right through to Christmas
And of course, a great little way to usher in a brand new year!
Look out for these promotions to come, and other great messages from us to you. Be sure and whitelist our casino email address (the one you are registered to) so you don't miss out on a single thing!
Yours Truly,
The Genesys Club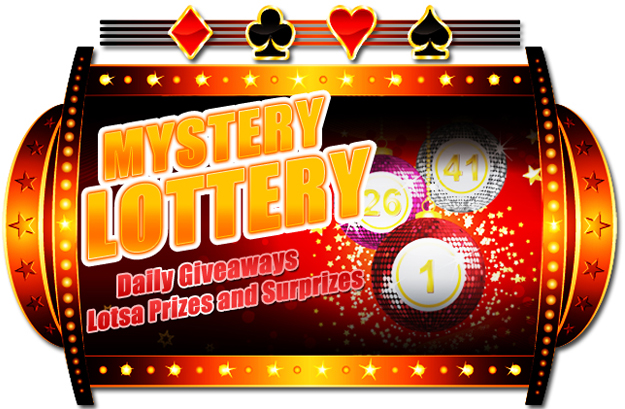 It's not enough that you get loyalty points
Or weekly match bonuses from your casino
Or exclusive new game promotions
And other interesting offers right here
at The Genesys Club…

That's why we've introduced The Mystery Lottery

An exclusive Facebook promotion where YOU stand a chance to WIN something EXTRA every single time you play!

How it Works:
Simply make a purchase at a Genesys casino and play as normal
Every purchase qualifies you an entry into the next day's lucky draw
Check our Facebook page The Genesys Club every day around 12pm EST to see if you have won, (and also what the day's mystery prize happens to be!)
Past Promotion: Last Draw 27 January 2012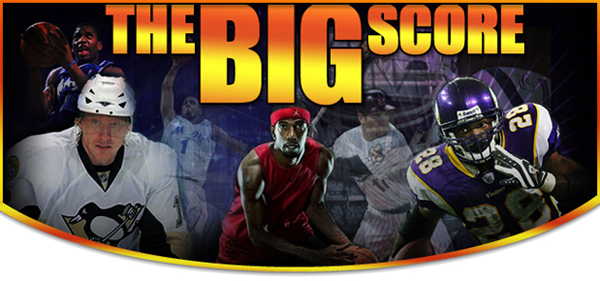 This 1950's rock 'n' roll inspired video slot is themed in a classic American diner...
Read More



Super Keno

Katherine R won $8000.00

Alpha Squad Origins Captain Shockwave Video Slot

Rod J won $5760,00

Nascash Video Slot

Ellen H won $5,139

Rocket Jacks Video Poker

Sharon L won $4,037

Double Double Video Poker

Stacy W won $4,000

Super Keno

Dana P won $3,800

Captain Keno

Katherine R won $3,650

Bucksy Malone Video Slot

Rod J won $3,500

Super Keno

Lucy H won $3,400

Football Fever Video Slot

Janice A won $3,225

Alpha Squad Video Slot

Laura V won $3,216

Joker Poker Video Poker

Jacquelyn W won $8,000

Wild Wizards Slot

Felicia F won $7,840

Deuces Wild Video Poker

Laura C won $5,000

Reef Encounter Video Slot

Caitlin R won $5,000

Legends of Greece Video Slot

Jacquelyn W won $4,560

Big Game Video Slot

Shirley T won $4,500

Tomahawk Video Slot

Earl K won $4,375

Big Game Video Slot

Mason M won $4,347

Big Game Video Slot

Frederick M won $4,113

Deuces Wild 10 Hand Video Poker

Laura C won $4,000

Legends of Avalon Progressive Jackpot Video Slot

Lucy P won $16 740

Bucksy Malone Video Slot

Shane M won $8100

Age of Spartans Video slot

Peter P won 7550

Super Keno

Amy D won $7200

Samba Spins Video Slot

Candice N won $6800

Dollars Down Under Video Slot

Nathaniel W won $6000

Aces and Faces Video Poker

Kevin B won $6000

Football Fever Video Slot

Jessica R won $6750

Alpha Squad Video Slot

Jessica R won $4902

Rising Sun Video Slot

David N won $4696

Berry Picker Scratch Card

Julie M won $20 000

Cash Flow Video Slot

Joan P won $15 017

Dollars Down Under Video Slot

Julie M won $12 000

Fistful of Dollars Video Slot

David S won $9126

Nascash Video Slot

Catalina B won $8008

Super Keno

James K won $8000

Super Keno

Lauren V won $8000

Wild Berry Video Slot

Sue H won $7975

Dollars Down Under Video Slot

Kim E won $7200

Lucky Leprechauns Video Slot

Glenda L won $6865

Wild Wizards Video Slot

Jessica R won $62 500

Samba Spins Video Slot

Jessica R won $8081

Super Keno

Katherine R won $8000

Bucksy Malone Video Slot

Betty A won $7840

Age of Spartans

Kristi L won $7400

Worlds at War Video Slot

Peter T won $6960

Football Fever Video Slot

Christofer F won $6200

Gems n Jewels Video Slot

Jessica R won $3090

Big Game Video Slot

Chelsy B won $2713

City of Gold Video Slot

Christopher B won $2550